OUR CUSTOMERS ALL SHARE THE AMBITION TO GIVE MEANING TO THEIR DEVELOPMENT,
TO MAKE THEIR COMPANY GROW AND HELP THEIR HUMAN CAPITAL MAKE PROGRESS IN ORDER TO MAKE THEIR DIGITAL TRANSFORMATION A SUCCESS
WHO ARE OUR CUSTOMERS
Our customers, companies or local territorial authorities, are confronted with new behaviours and usages on behalf of their clients and teams.
They are either thinking about their digital transformation or have already started their transformation process.
They want to be supported in an individual and made-to-measure way, because their digital transformation is specific to them.
They want their digital transformation to be profitable for their company and for their stakeholders.
HOW WE HELPED THEM
Our aim is to help our customers find solutions to problems by providing them with added value. In the past, we supported them in:
CO-CONSTRUCTING
their digital business model efficiently and very quickly
BUILDING BRIDGES AMONG
departments to work in a transversal way on a long-term basis
INTRODUCING
notions of innovation and digital transformation to design new services
SHARING
a customer-driven strategy
IDENTIFYING
new technologies as a result of active monitoring
CLIENT CASES AND TESTIMONIALS
Construction of a communication agency's business plan in 1 day
« Beyond the 3D model, what was most profitable for me was the dynamic generated by the workshop for the participants, even more than a week after. Because it provides us with fun material, the workshop is disconcerting and implies that participants let go. We're concentrated and focussed on the result of our construction… and this, obviously, is not the important thing, IT'S AFTER!.... »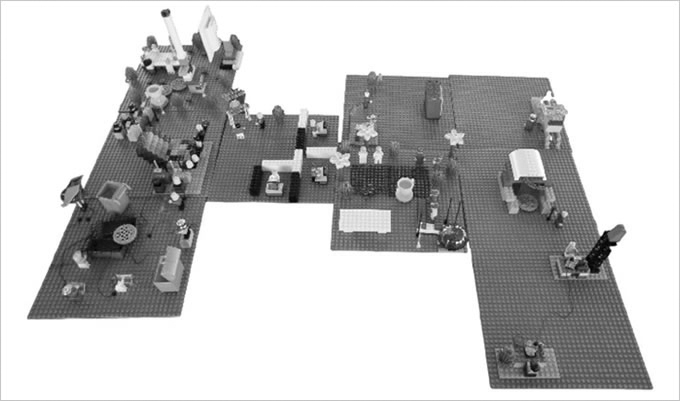 Designing new digital services by the IT of a local authority in 1 day
«A day where 30 hands expressed themselves without pens or paper. The team discovered a method that was new and really innovative, surprising and stimulating for all concerned. Immerged in this unknown environment, the team's cohesion was strong and for everyone it was an opportunity to be surprised by their own ideas and discover a real capacity of innovation and imagination in others; all because the human being is at the heart of the digital transformation of the society.»