OUR RESOURCES ARE THE PRODUCT OF CONSTANT MONITORING MOTIVATED BY OUR NATURAL CURIOSITY
EVENT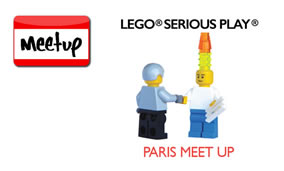 LEGO® Serious Play® France Meetup
Meet-ups for the community of certified facilitators and introductory meetings to the method for those who are curious about it.
Next dates on the Meet-up site:
www.meetup.com/fr/LEGOSERIOUSPLAYFrance/
MORE INFORMATION ABOUT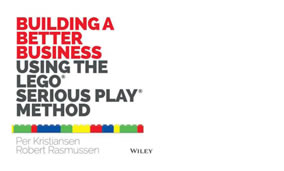 Free your potential with an innovative, creative and fun method: design a more effective business plan with the LEGO® SERIOUS PLAY® method
Book written by the creators of the method: Robert Rasmussen and Per Kristiansen
LEGO Group website: www.lego.com/fr-fr/seriousplay/
International Internet community : seriousplaypro.com/
Lego Serious Play master trainers' association: seriousplay.training/
ASSOCIATES
The associates we work with have the same culture of change. Their expertise and skills are different and complementary so as to provide the necessary richness in all our projects.